RATES
Seasons
LOW
HIGH
Casa Completa:
200 €
240 €
*Extra bed: ask for it
PRICES WITH VAT INCLUDED
-OFFERS FOR MORE THAN 5 DAYS: ASK FOR IT
-OFFERS FOR FULL HOUSE: ASK FOR IT
 
If you have been in this lodging, share your experience
Collection of links to other recommended websites
WHERE TO GO
* Distances calculated in a straight line from the property


a 6Km.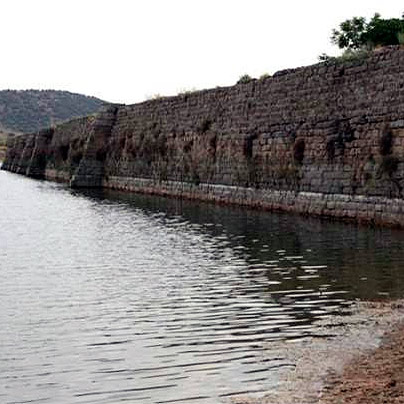 Presa Romana Proserpina
Enclave fundamental de la llamada Ruta del Agua que enlaza el río Guadiana con el acueducto romano de los Milagros como enclaves de gran interés en un itinerario de 15 kms, von versión corta sin salirse de Mérida.
a 9Km.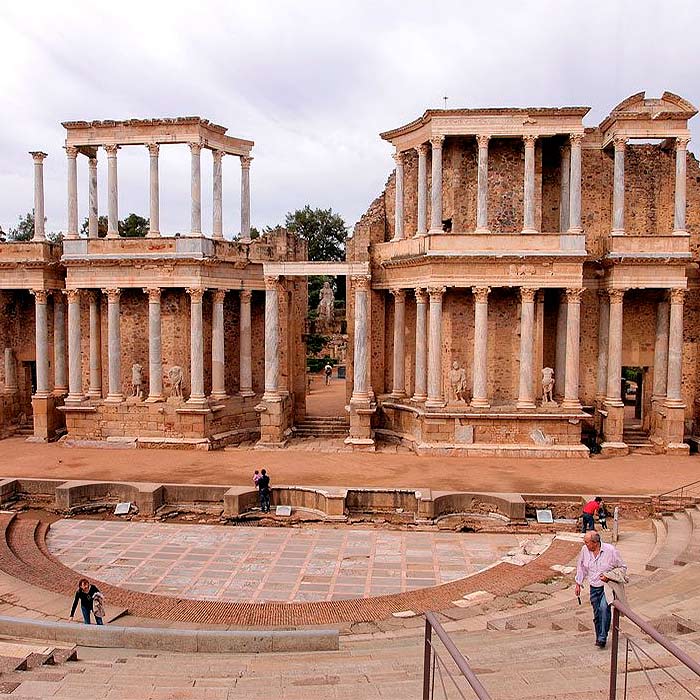 Mérida infinita
Merida is the quintessential Roman city. Besides being Heritage of the Humanity is a city full of life and with many activities to do. Visigoth, Roman, Islamic and Christian. Total Fascination.
a 10Km.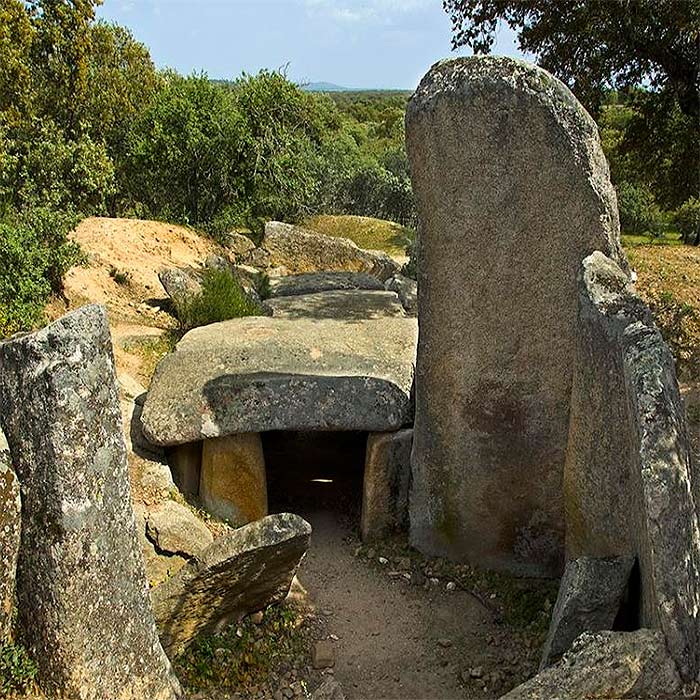 Dolmen en Lácara
It is a megalithic monument of amazing dimensions. A real gem of the Chalcolithic is very good conditions and very close to Merida.
a 21Km.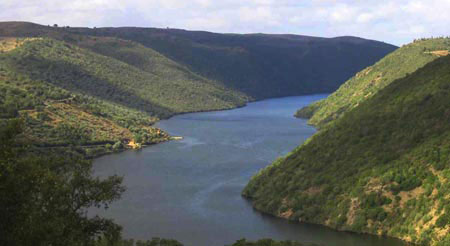 Parque Natural de Cornalvo
In this natural setting of oak trees is the Roman dam of Cornalvo over the stream of Albarregas
a 48Km.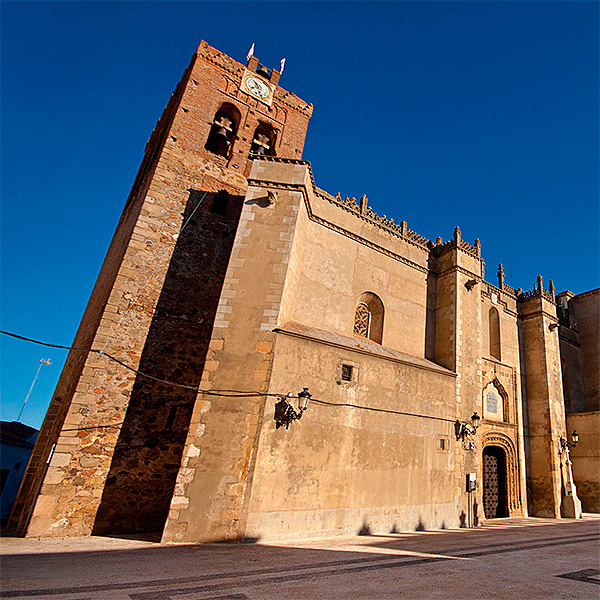 Fuente del Maestre
Fuente del Maestre and its recognized churches and magnificent public buildings make up a magnificent Historical Set. Village located in the center of the province of Badajoz, on the North of Zafra.
a 51Km.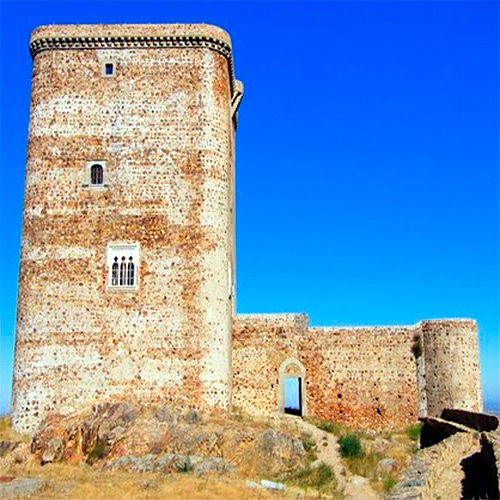 Feria
Historical-Artistic Set by its castle with the majestic Tower of Homage and its steep streets that run downhill. Its festivity of St Cruz is declared regional touristic attraction.
a 55Km.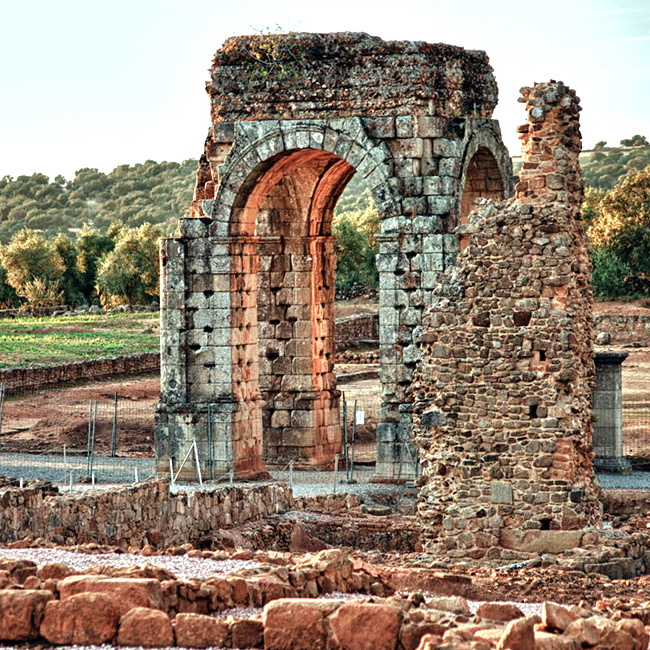 Caparra romana
Cerca de Plasencia se encuentra el yacimiento romano de Caparra, enclave privilegiado en la Vía de la Plata, entre Mérida y Astorga. Tiene Centro de Interpretación que es recomendable visitar para poder aprovechar bien la estancia.
a 57Km.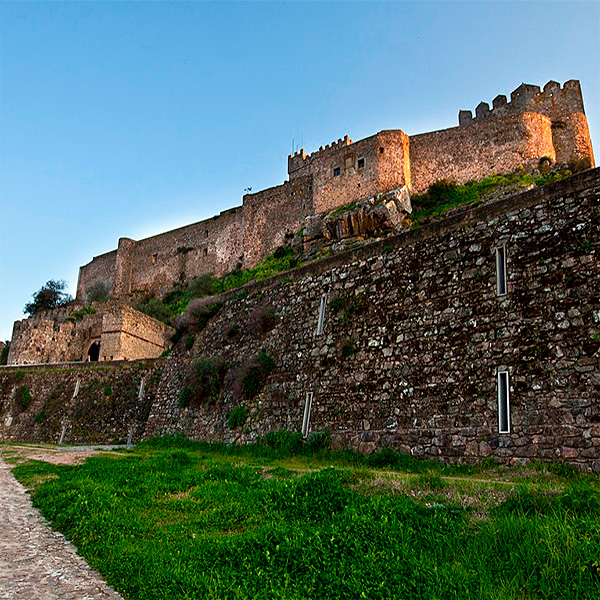 Alburquerque
Albuquerque, with its villa and the Castle of Luna which overlooks the town, with singular and unique heritage is declared Historic Artistic Set.
a 58Km.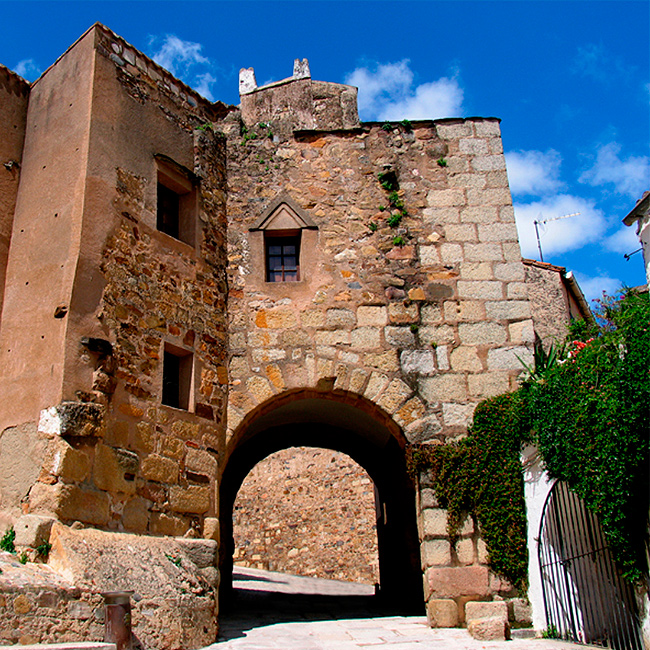 Cáceres Patrimonio de la Humanidad
La ciudad cuenta con muchas atracciones destacando un excelente recorrido turístico monumental que han merecido la catalogación por la Unesco como ciudad Patrimonio de la Humanidad así que el disfrute estético está garantizado.
a 59Km.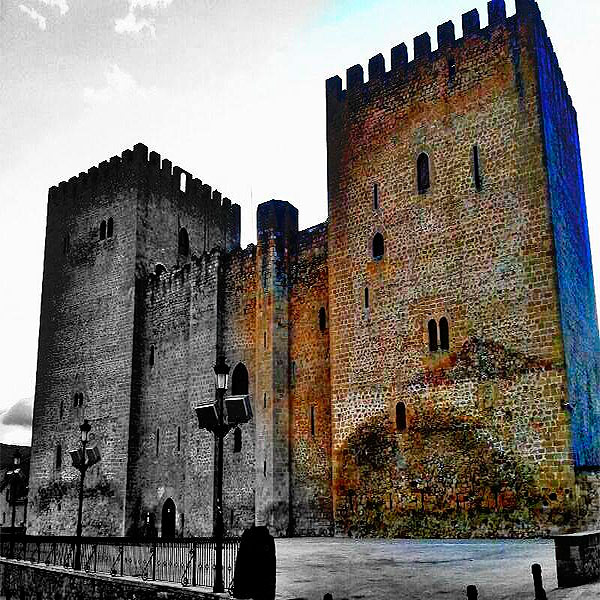 Museo Histórico de las Merindades
Se encuentra en el Castillo de los Velasco o Alcázar de los Condestables de Castilla en Medina Pomar, en el extremo suroeste del recinto amurallado, iniciado en su construcción hacia 1370.
a 60Km.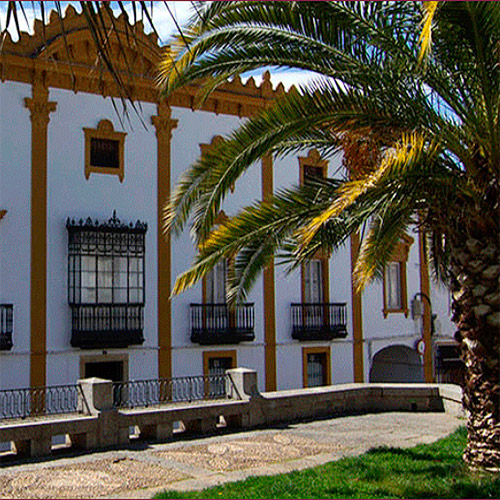 Zafra
Its old town is Historic-Artistic Set, with monuments such as the Fortress Palace of the dukes of Fair or its squares. Known as "Sevilla la Chica (Sevilla the small)" it also stands out for being settlement of historic roads and its secular cattle fair.
06860 - ESPARRAGALEJO (Badajoz) - 924.661.242 - 630.956.491 - info
Cortijo La Gabrielina
-
AVISO LEGAL
-
Política de privacidad
- Data managed and maintained by the owner
Information provided by ©
RuralesData.com
@cortijolagabrielina.com - © 2019